---
---
Screw Head
Posts: 1564
Joined: Thu Oct 22, 2015 11:10 am
Location: Screwston
---
here are some mixes i uploaded to mediafire. they're all done by dj drez of the project blowed massive. way before drez dropped the
jahta beat
album series (which are hella dope in their own right) and started getting heavy into the yogabeat scene, he was dropping ridiculously good mixtapes on a regular basis. the dude is a walking encyclopedia of music and the tapes range from old school b-boy music (
midnight circle
) to straight-up hip hop (
sleepy dust, downtown
) to classic breaks and samples (the absolutely massive
rare soul
mixtape series). these four tapes comprise his reggae/dub/dancehall tape output.
twilight dub
- "a trip into deep the realm of dub...turn up the bass!!" this is seriously one of the best dub mixes i have ever heard. perfect soundtrack for an l ride.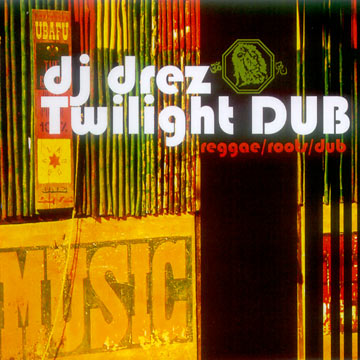 classic riddims, volume 1
- mix of classic dancehall chunes, part 1/2. make de gulls wine!
classic riddims, volume 2
- part two of the
classic riddims
series. more ass-shaking music from teh island.
original rockers
- this is a great tape. it has a ton of classic tunes from bob & the wailers, the abyssinians, max romeo, etc. a great place to start if you're not that familiar with reggae. i couldn't find a cover image online, but the files are definitely tagged with a scan of the original cd cover from 10-15 years ago (black & white photocopy, dirtstyle).
i have a bunch of other dope reggae mixes including shortkut's
blunted with a beat junkie
, madlib's
blunted in the bomb shelter
and
420 chalice all-stars
, a dj dusk (r.i.p.) reggae mix, duppy gun's boiler room set from a few years ago, etc. i can upload these if anyone wants.
---
check out the abyssinians reggae group
---
also gergory isaacs burning spear
---
Who is online
Users browsing this forum: No registered users and 1 guest